ON THE GRILL SINCE 1982
Back in 1982, self-proclaimed cheesesteak addicts Ken Smith and Mark Turner decided it was time to share their addiction with the rest of the world. They ventured out – much to the discouragement of friends and family – and opened their first Steak Escape in Columbus, Ohio.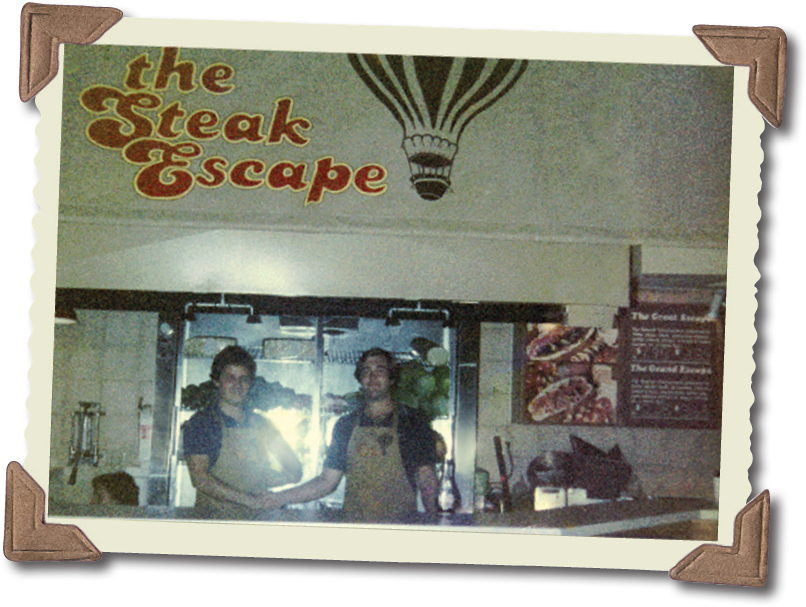 Their first store wasn't much larger than a closet – 209 square feet – but that didn't stop it from becoming the sales leader in the market area where the business resided. To Smith and Turner though, it was no surprise, because they believed their guests wanted and deserved something better than an ordinary sandwich.
Over the years, Steak Escape has continued to grow and expand throughout the world. As people's habits changed though, Steak Escape realized they needed to change as well. Dining convenience was on the rise and their customers were less willing to go to the mall just for a meal.
So the Steak Escape team embarked on a broad strategy to re-invent themselves as a dining experience that's different than other restaurants in their category. For Steak Escape, eating out had to be a memorable experience that extends beyond the food. The plan involved examining every layer of their business model and aligning them to be more customer-centic in order to fulfill their mission:
To be the day's highlight of everyone who walks through the door.
While we offer what we believe to be the best cheesesteaks and grilled subs out there, more importantly, we believe we're part of something bigger. The Steak Escape culture now centers on three simple words: PASSION, PURPOSE and PRIDE. We believe these are the core values that set us apart from our competition.
PROUD TO SERVE
With a heightened commitment to taste and quality, our Steak Escape employees still chop and slice the vegetables every morning. The smell of authentic, fresh-baked Italian rolls fills the restaurant all day long. We still fresh cut the fries every morning and afternoon from whole Idaho potatoes. We will not settle for anything less than all-white meat chicken with no added hormones and only use 100% USDA Choice steak. This attention to quality is and always has been part of the Steak Escape culture.

PART OF THE COMMUNITY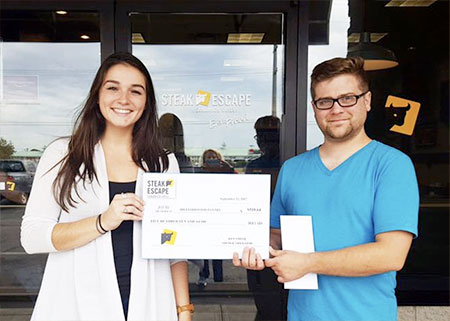 We wouldn't be where we are if it weren't for the communities in which we live, work and play. And because of that, we at Steak Escape are dedicated to giving back. Why wouldn't we support those who support us?
Giving back could mean a meal to someone in need. It could mean collecting and matching donations for a local charity or worthy cause. Big or small, we're passionate about bringing about change that matters.