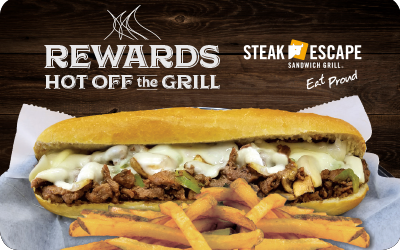 We've earned your loyalty. Now let's reward you.
Our Rewards Hot Off the Grill program is simple. Spend $1, get a point. Each point equals 10 cents. Cash in your points on future purchases. Just for signing up, we'll give you enough for a free small sub. Told you it was simple.
By signing up, you'll also get our E-scape newsletter, filled with monthly news, promotions and coupons.
Pick your location and start accumulating points. You can only earn points from the location where you sign up.